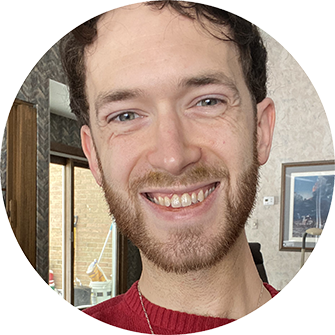 Secretary of Stow Collaboration for Change (SC4C), Aaron (he/him) is a creative, curious, and deeply caring person. Based in Akron, Ohio, he's a freelance business consultant, who volunteers for several local nonprofits. Aaron holds a Bachelor's degree in Journalism, from Ohio University.
Aaron joined SC4C because he grew up ignorant about the role race plays, having lived in Munroe Falls, Ohio, which is overwhelmingly white, for most of his life. After moving to New York City in 2013, and meeting people who experienced life differently from him, he became passionate about social justice.
In 2018, Aaron started a nonprofit that offered an empathetic approach to financial counseling, helping clients with the emotional side of money, in addition to the practical. The following year, he founded the 146th Tenants Association, to fight racist neglect on the part of his Harlem landlord.
Aaron moved back to Ohio in 2020, to improve his mental health, and be with family. In his spare time, he enjoys discovering new food, parks, and movies; playing videogames; and cuddling with his cat, Baby.