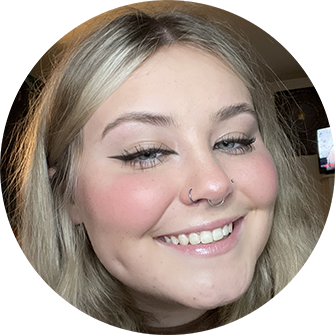 Faith (she/her) is a bright, young adult who has always had an interest in human rights. She's lived in Stow since she was 8 years old, and has stayed active in her community, from a young age. Faith is a 2021 graduate of Stow-Munroe Falls High School, so her views and experiences are fresh, but still relevant.
Faith became an activist when her family adopted two boys from Africa, and her life changed for the better with them in it. After seeing what they go through on a daily basis, she committed to making America a safer place not only for her brothers, but for other Black, Indigenous, and people of color.
Faith is currently transferring to The University of Akron to major in Applied Politics, and is expecting to graduate in 2024. She has been actively engaged in local politics, working as a campaign intern in the 2021 Ohio elections.
When Faith isn't out in the community, she loves spending time at home with her parents, and her cat; making any type of coffee drink; watching superhero movies; or just taking some time to catch up on sleep.