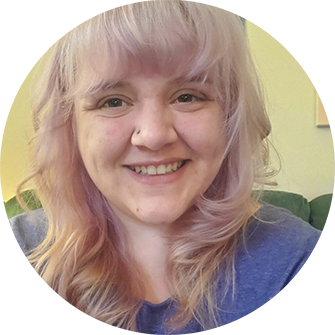 Vice President of Stow Collaboration for Change, Rachel (she/her) is a deeply passionate individual, who continuously strives to learn and grow in adulthood. Rachel spent most of her life in Stow, living there for 22 years, and despite having moved to Cleveland, Ohio, she still cares deeply about the relatively unchanged issues of diversity, equity, and inclusion, in her hometown.
Rachel spent extensive time in South America during her teen and young adult years, volunteering with Amigos de las Américas, in Paraguay, Peru, and Colombia. Her experience was eye-opening, and fueled her passion for public health and social justice.
Rachel graduated from Kent State University with honors, earning a Bachelor's of Science in Public Health, with minors in Spanish and Non-Profit Studies. After graduating, Rachel went on to serve in AmeriCorps with Rebuilding Together; volunteer as a board member of her local chapter of Amigos de las Américas; and work in the housing sector, helping to provide home repairs to low-income homeowners in the Cleveland area.
In her spare time, Rachel enjoys spending time with her dogs, creating 2D and 3D art, watching true-crime documentaries and horror movies, and listening to hip-hop. Her favorite artists are OutKast, Run the Jewels, and Spillage Village (to name a few).