WHAT HAPPENED?
Stow Collaboration for Change has obtained information via a public records request that shows Stow Munroe-Falls Board of Education Member, Gerry Bettio, who is currently running for re-election, became physically aggressive with a school employee during a strategic planning meeting on May 25, 2021.
Ms. Bettio approached this school employee with an angry, confrontational tone and grabbed their arm, stating she "didn't like [their] logo," referring to images in a PowerPoint presentation being used by the school employee. See the images in question below.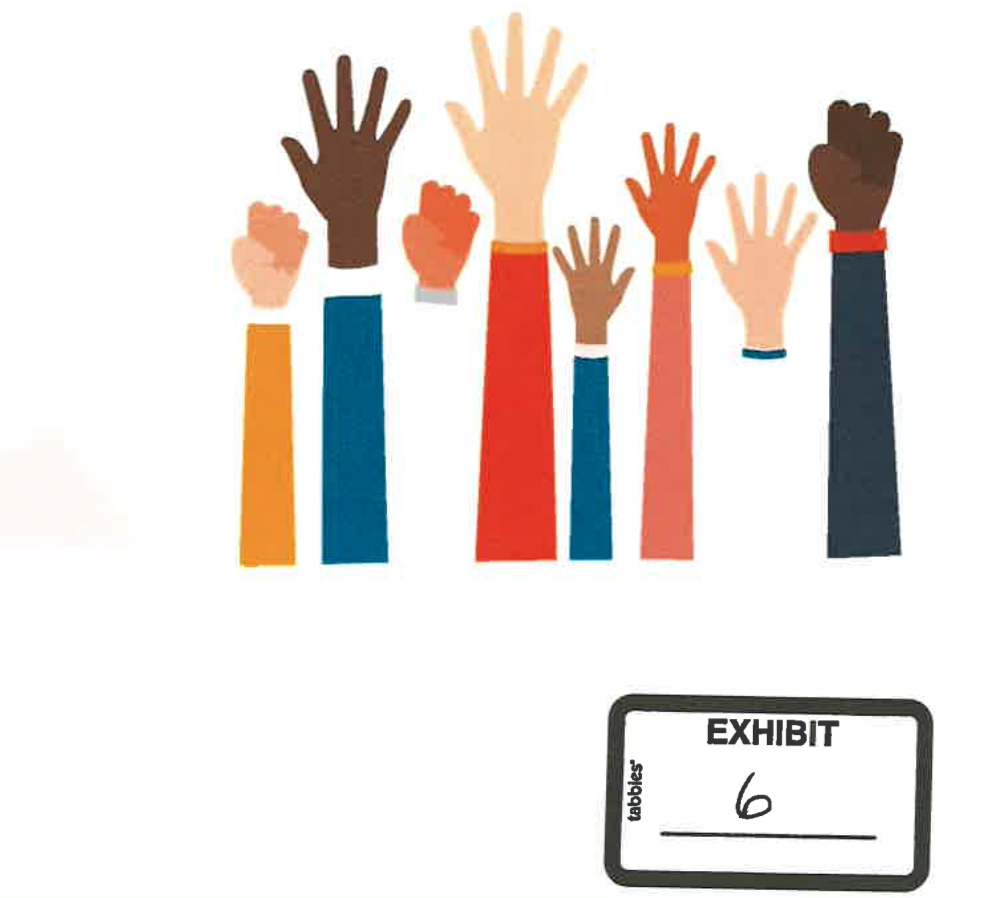 AND THIS PERSON IS CURRENTLY ON THE SMF BoE AND RUNNING FOR RE-ELECTION?
Yes. Our question is this – if Gerry Bettio allows herself to become so upset that she feels the need to be confrontational to the point of physical aggression over innocuous images such as the ones above, how can we trust her to be a reliable member of the Board of Education? How can we trust her to make difficult decisions about curriculum, employees, and other important matters, especially when those decisions may involve different points of view or opinions that go against her own?
If Ms. Bettio is unable to remain level-headed enough to recuse herself from aggressively approaching employees regarding a disagreement, how can we trust her to make rational and ethical decisions regarding education and students in the district?
WHAT DID MS. BETTIO HAVE TO SAY ABOUT THIS?
The employee tried to explain to Ms. Bettio that they used an existing slide deck for the PowerPoint presentation. Bettio responded she was "okay with the white fists and the rainbow fists, but not the black fists because black fists mean black power and that's bad." Ms. Bettio stated she feels that the only thing they [the DEI Initiative] are concerned with is "Black Lives Matter," however, her concept of this is that "All Lives Matter," and that "they disagree with that." She stated that she has been criticized for her opinion and she stands by what she said.
Ms. Bettio was "appalled with the use of fists on the slides because fists are a radical, racist symbol." Bettio added "fists are a part of the black power movement," which she did not feel should be a part of the presentation, and she does not like any fists of any color because to her, fists "represent the Black power movement" which she views as radical.
WITNESSES CONFIRM ACCURACY OF ACCOUNT
Even though two other school employees witnessed the interaction and confirmed the accuracy of the account provided above, Bettio stated she feels the school is making a false allegation against her and would want the employee to be terminated for falsifying a complaint if it was in her power. Witnesses also testified that the school employee in question was visibly shaken after the interaction. Ms. Bettio, still, has refused to own up to her actions and denies the allegations that she was ever aggressive or made physical contact with the school employee.
When asked how they felt about the interaction in an interview during the formal investigation, the school employee expressed that Ms. Bettio was trying to intimidate them, specifically, they felt that Ms. Bettio was relaying a point through intimidation by touching them.
WHAT DOES THIS MEAN?
As a result of this interaction, Ms. Bettio is no longer permitted to have any face-to-face discussions with this employee. Any issues Ms. Bettio has regarding the DEI Committee must be handled through Superintendent Bratten. Ms. Bettio must now recuse herself from any official Board action as it relates to this school employee, their employment, or any other issue presented to the Board.
HOW WILL THIS IMPACT THE BoE AND SMF STUDENTS?
As stated in the Final Report of the Investigation, "where there are different points of view or opinions, exchanging thoughts and views should be thoughtfully and respectfully conveyed with adherence to proper boundaries and decorum. Both public and private discussions on matters of controversy require civility and respect."
We ask once again, how can we trust Gerry Bettio to remain level-headed enough to make crucial decisions for the school district and it's students, especially involving matters related to DEI, when she is unable to control her emotions to the point where she becomes physically aggressive with a school employee – over something as trivial as these harmless images?
How can we trust her to handle disagreements with community members, school employees, other board members, or even students with civility and respect? How can we expect her to relay her thoughts and views with adherence to proper boundaries and decorum and not become so emotionally blinded that she resorts to aggressive physical contact with employees she disagrees with?
How can we trust someone who flaunts their "All Lives Matter" stance and racist viewpoints to have the best interest of students of color in mind and make decisions on their behalf? And what consequences will this person sitting on the Board of Education have on the school district and its students?