Contributors: Rachel Jamison, Miguel Carvallo, and Aaron Yeager.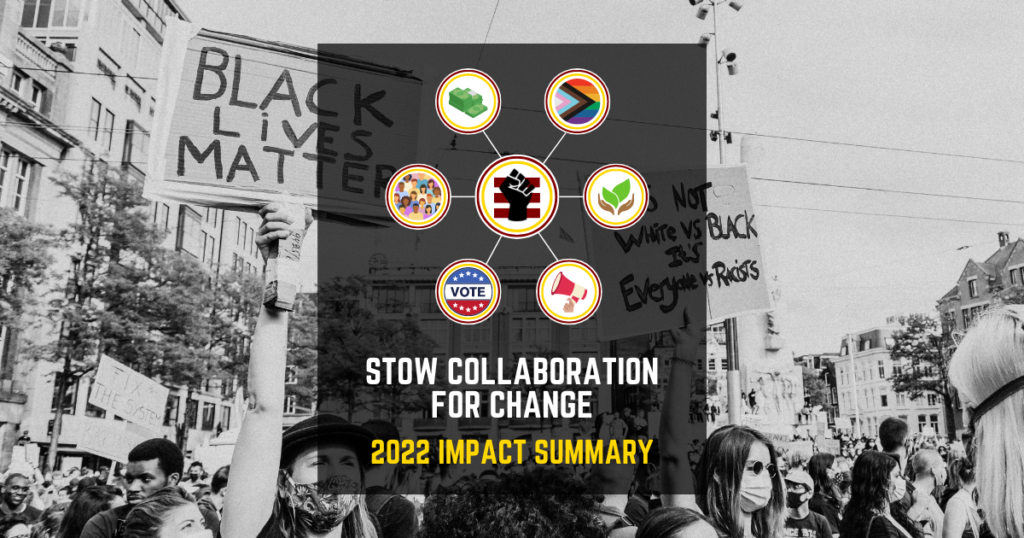 Last year was big for us — read below, or download the PDF, to find out what we did, and how we used our funds, to help the community.
---
A Letter from our President, Miguel Carvallo
---
WHAT WE DID
Roots for Ongoing Impact
---
Monetary Aid for Victims of Police Violence
---
A More Progressive School District
---
A More Inclusive City
---
Supporting the LGBTQIA+ Community
---
Solidarity with Students
---
HOW WE USED OUR FUNDS
Income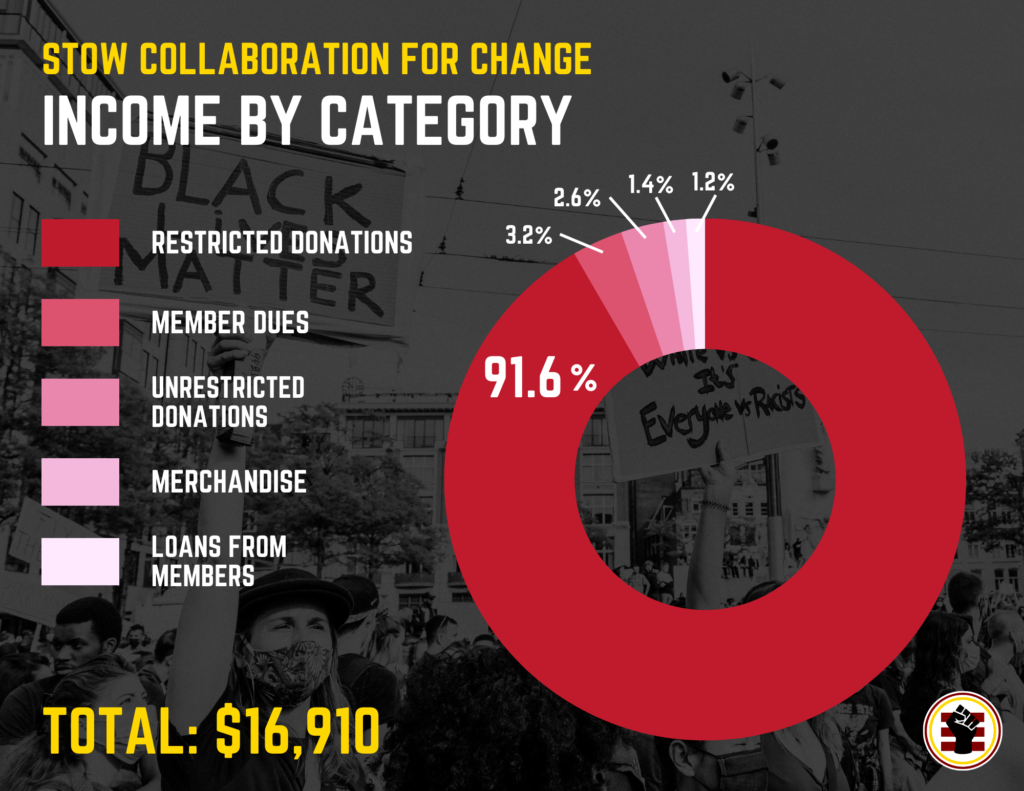 We generated $16,910 in 2022, through generous contributions from people across the country — you can see the sources of those funds above. Please note that most of our restricted donations came from the fundraiser for the family of Jayland Walker, as well as fundraiser we held for the memorial and scholarship in honor of George Garrison, Jr.
---
Expenses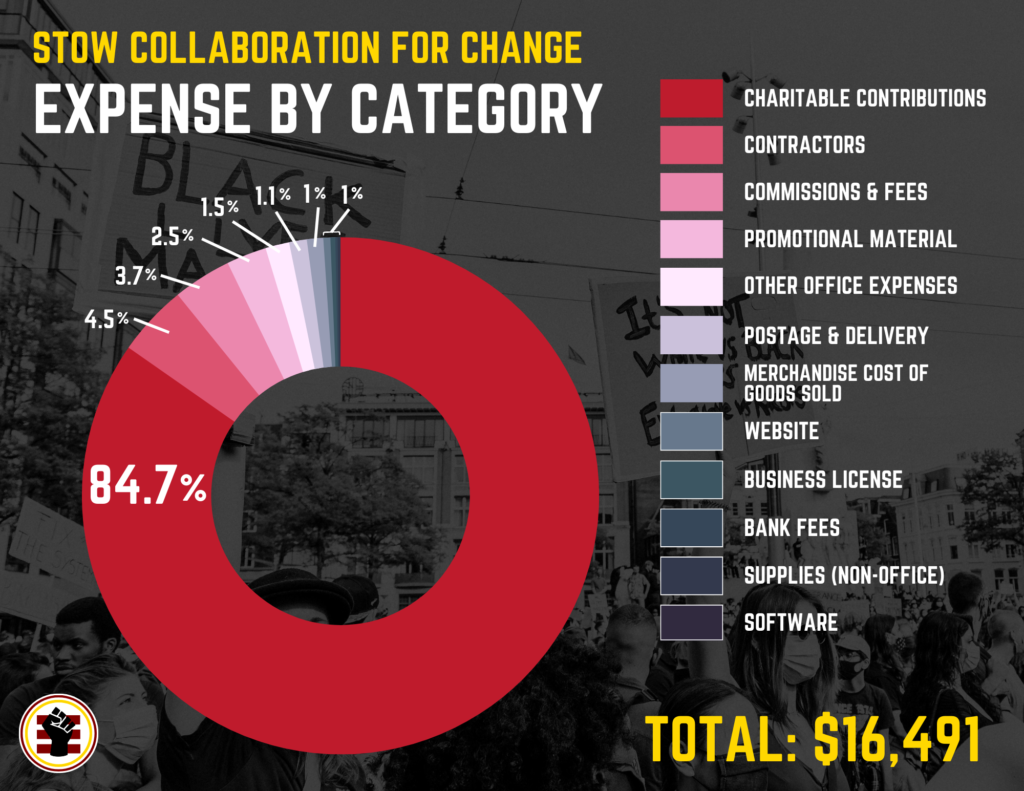 We spent $16,491 in 2022 — you can see how those funds were used in the chart above. The biggest category, charitable contributions, represents funds that we gave to the family of Jayland Walker, as well as gifts to other organizations, such as the Initiative to Memorialize George Garrison, Jr.